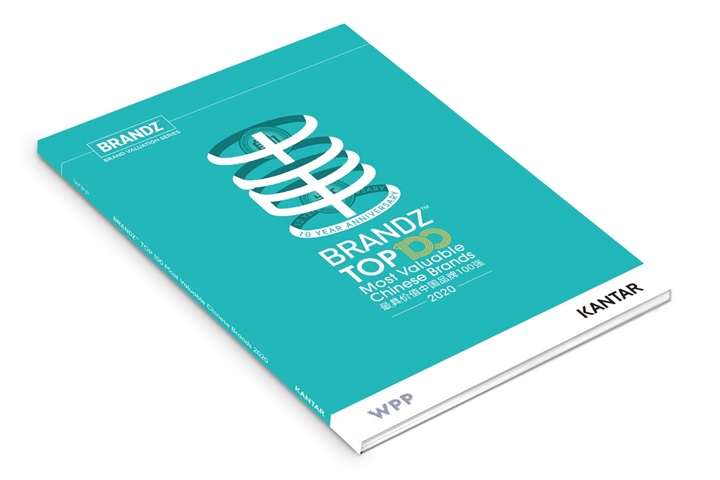 In this 10th Anniversary Edition of the BrandZ™ Most Valuable Chinese Brands report, we present how and why the Chinese brand landscape has changed, and the imperatives for building strong, valuable brands.
During the past 10 years, the China Top 50 has grown 225% in value, outpacing the Global Top 50, which grew 126%. In addition, a stock portfolio of the BrandZ China Top 100 has grown at three times the rate of the MSCI China Index over the past decade.
And, in a year of exceptional pressure on growth, the BrandZ Top 100 Most Valuable Chinese Brands 2020 gained 12% in value, increasing their total worth to $996bn.
In 2020, Alibaba remains China's most valuable brand, growing 9% to $153bn. At no.2, Tencent rose 9% to $151bn. Premium alcohol brand Moutai increased its value by 47% to $54bn, climbing two places to no.3.
Explore the 2020 ranking in this new report, covering 10 years of research and insight, and the lessons that brands can learn from the past to succeed in the future.