Kantar, the world's leading data-driven analytics and brand consulting company today celebrates its inclusion as a Strong Performer in The Forrester Wave™: Customer Analytics Service Providers, Q3 2021 report.
The Forrester Wave™ is a guide for buyers considering their purchasing options in a technology marketplace. The Forrester Wave uses a transparent methodology to compare the players in a software, hardware, or services market so the role professionals we serve can make well-informed decisions without spending months conducting their own research.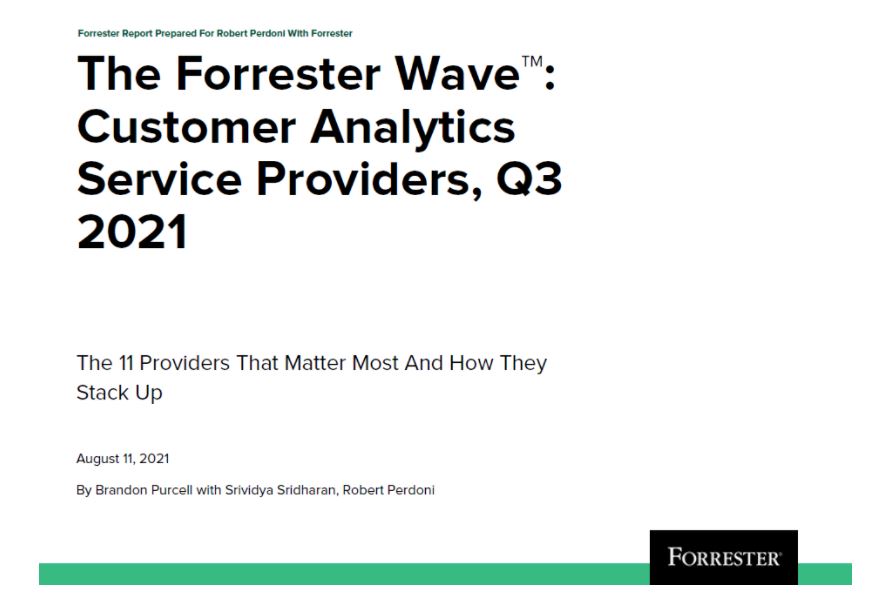 The Forrester Wave states:
-- Kantar "excels at customer retention analytics, showcasing the ability to define and predict 'silent churn', particularly challenging problem for retailers."
--The provider also excels at customer lifetime value analysis and pricing analytics, having transformed a hospitality giant's loyalty points program.
--Kantar's client satisfaction is "very high", and as a result so is client retention.
--Kantar scored among the highest in the execution roadmap criterion.
According to Forrester, Kantar received strong referrals from referenced clients stating, "Several client references have long-term relationships with the provider, with one noting: 'We look at them as a tough leader. They bring the best of the best to the table.' Enterprises that want to understand their customers quantitatively and qualitatively should consider partnering with Kantar."
Appreciating the recognition Chris Petranto, Global Head of Kantar Analytics commented "Since the launch of the Analytics Practice in 2018 we have been relentlessly focused on helping clients develop the deepest possible understanding of their customers. To be recognized in a Forrester Wave and receive a Strong Performer rating, in our opinion, further validates our impact on helping businesses grow with speed and profitability."